Sri Lanka - Bina and Martin from Travelletics embark on their fitness travels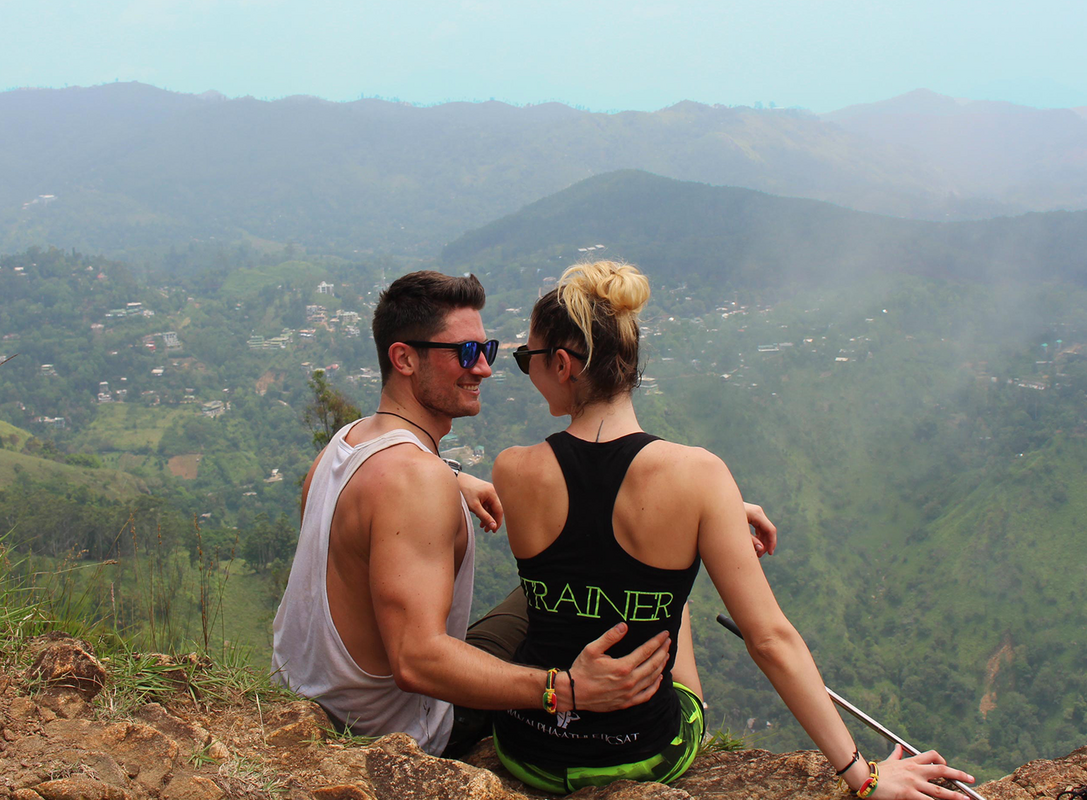 We don't want this to be "just another story", so let us tell you a little about ourselves:

About us
We are Bina and Martin, two Viennese fitness trainers. We met whilst travelling in Thailand at the beginning of last year and have been soul mates ever since – both where sport is concerned and in our private lives. We started a company together, "Alpha Athletics OG", and our first project is taking us all over the world as travel and fitness bloggers. We want to discover the secret destinations that not everyone knows about. OK, a few classics will also be included but predominantly we want to cooperate with locals wherever we are to find the best places to do yoga, the greatest hikes and the most inspiring runs around the world. We are of course also open to all other types of activities that we might have the opportunity to try during our travels and we look forward to all forms of adrenalin rush!
We will keep you up to date with our adventures on our weblog (www.travel-letics.com), where you can also set us a task! We will rise to any challenge!


First destination
Our initial port of call was clear to us from the outset – Sri Lanka. Why? Because it offers fascinating diversity, from paradise beaches, amazing trekking ranging from easy to difficult with incredible views, and breath-taking landscapes.
To begin with, we more than deserved a few days to chill out in southern Sri Lanka on its wonderful beaches, though we spiced up our days with the inclusion of yoga, sightseeing trips to nearby towns and Martin's classic "Good-Morning" workouts!
Prior to leaving Austria, we deliberated carefully how we would track our activities without taking lots of equipment with us. After testing various software programmes and apps, we came across FITAPP. We immediately fell in love with its ease of use and neat logo, making us decide that FITAPP should accompany us to keep us on track during our sport-laden travels – just in case anyone is wondering why we've popped up on the FITAPP blog!
After the initial relaxed days in Sri Lanka, things began to ramp up. We headed into the hills, where we first undertook shorter hikes before climbing Adam's Peak. This is an absolutely unbelievable international sporting highlight, especially when you're rewarded with the best sunrise ever! FITAPP dutifully tracked our climb up the 5283 steps, though unfortunately it wasn't able to count the steps for us, because it is MASSIVELY DEMOTIVATING when you're on step 1000 and know you have more than 4000 still to go!
FITAPP remained our loyal companion whilst surfing in Arugambay, practising yoga in Trincomalee and during various walking sightseeing tours in the towns and around the forts dating from the middle-ages. We are delighted that we have found the perfect app to track all our activities.

Thanks to our FITAPP diary, we know that whilst in Sri Lanka we:
- Tracked 11 activities
- Covered 117km and
- Spent more than 47 hours being active

Our next destination is Nepal – we'll see what we can discover there! On the cards is the Annapurna circuit with between 4 and 8 hours trekking per day in order to, amongst other highlights, cross the Thorong La pass, at a height of 5416m.
We are already looking forward to telling you all about it!