From Zero to Hero: The incredible life of ultra-runner and extreme athlete Andreas Ropin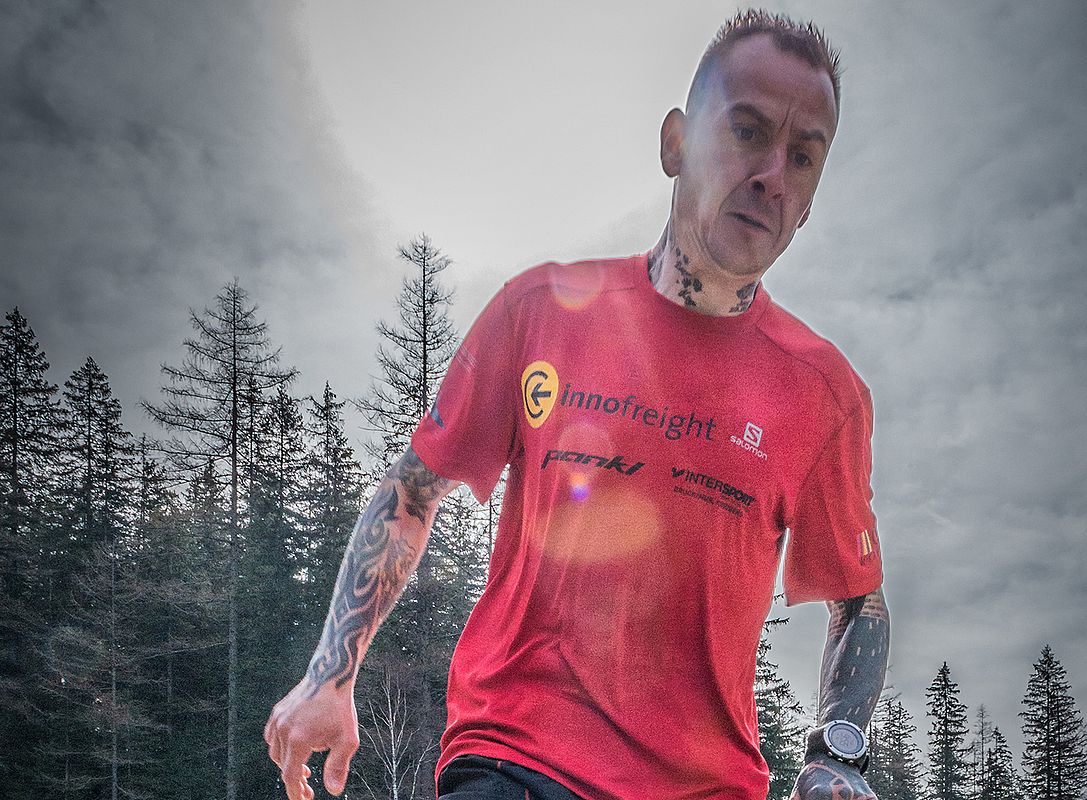 'I just wanted to be a completely average Joe Bloggs sportsman'.

John J Rambo, whose nickname dates back to his years as an apprentice, is now on top form instead of done in. Alongside his family, his main priority in life is sport. This sportsman from northern Steiermark laid the foundations of his now impressive fitness in 2007 using a bike that he'd put together himself. He headed off on mountain tours with his brother and then embarked on his first running sessions. He set himself his first challenge in 2011, entitled 'To Everest and Back'. He climbed the 8,800m of Mount Everest on the mountain nearest to home, the Brucker Rennfeld. In around 23 hours, Rambo climbed this mountain eight times.
Three years later, the two-time father completed the stretch 36.3 times in under a week to raise money for SOS Kinderdorf. And once more in 2015, his calves took the strain and at 4am, he summited Mont Blanc. Mountain-work done, he hopped back in his car at 13:45 and headed for home.


'I love the fact that I can post it straight away'

'I'm someone who only does a bit more than most, but I'm stubborn and that makes all the difference', says Ropin modestly. His next major target is to summit all 7 peaks in the Alpine countries. To steel himself for the Großglockner, Gran Paradiso and so on, he decided to jog the 450km to Croatia when he went there on holiday. And he took along his trusty companion, the FITAPP! Our passionate user hits the nail on the head when he states, 'the FITAPP is just brilliant'. What's important for him is 'all I want to know is how long I ran for and how many meters in altitude I gained'. At the end of a week of training, during which he sometimes spent up to 25 hours on the mountain, the bike or running, Ropin shares his efforts. And the best thing is, according to Ropin, 'I can post my results immediately after any session – which looks professional. And I'm a big fan of the emojis!' So much so, that even when he's just taking his dogs Kira and Lea out for a walk, he doesn't want to leave his FITAPP behind. Well in that case, bring on Mount Everest!


'It is great to know that I motivate others to get out there and do sport'

Last but not least, Andreas Ropin currently has around 4800 Facebook friends and 1500 Instagram followers which makes him a true sprinter where social media is concerned. Like or follow him! You might be the next person to be inspired by him! Don't forget, stay fit, take a snap and use FITAPP :)


Andreas Ropin on Social Media

Facebook: https://www.facebook.com/347033885370462
Instagram: https://www.instagram.com/andreas_rambo_ropin/