Asparagus and Avocado Salad with Parmesan Cheese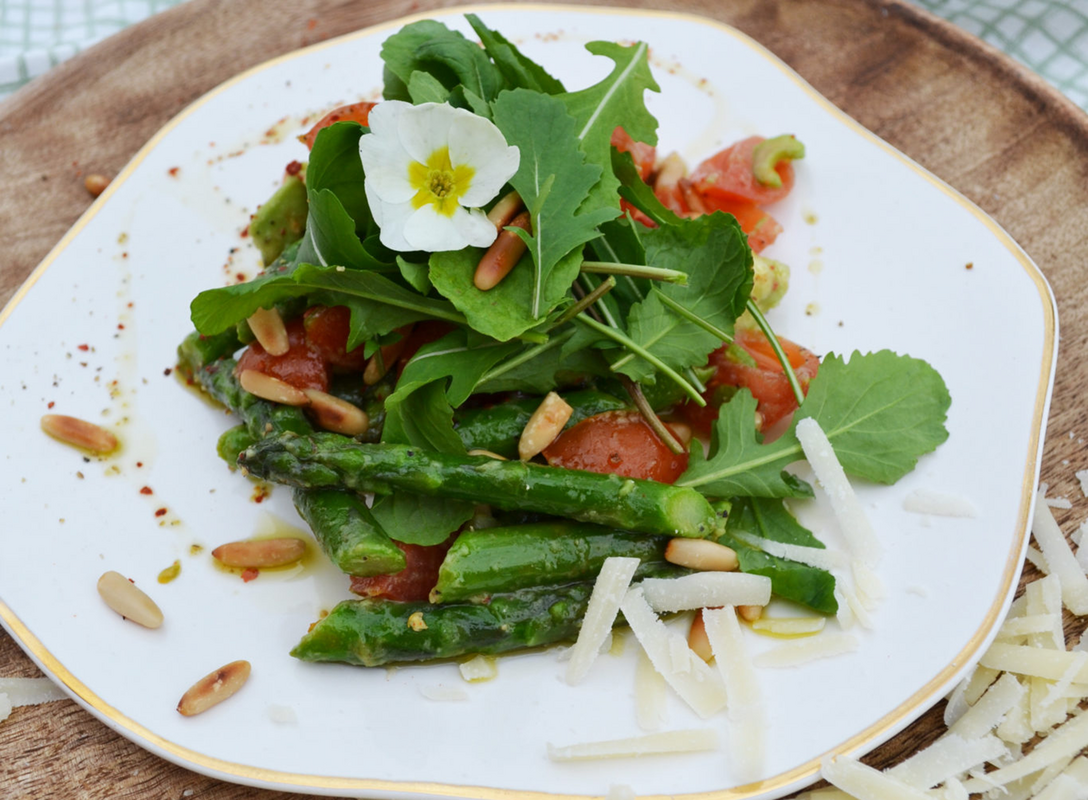 Ingredients: (serves 4)
1 bunch green asparagus
2 avocados
1 large handful cherry tomatoes
1/2 bunch spring onions
Approx. 150g parmesan cheese
1 handful rocket salad
50-70 g pine nuts, roasted
Juice of 1 lemon
1 tsp Dijon mustard
1 tsp honey
5-6 tbsp olive oil
Salt, freshly ground pepper


Preparation:
1. Cut the ends off the asparagus, shave off any tougher parts, chop into large pieces and blanch for 4 minutes in salted boiling water.
2. Drain and rinse in cold water.
3. Halve or quarter the tomatoes, chop the avocados into large chunks and slice the spring onions.
4. In a large bowl, stir the mustard, honey, lemon juice, olive oil, salt and pepper together.
5. Add the asparagus, avocado, tomatoes and onions into the bowl and stir into the vinaigrette. Season to taste.
6. Serve the salad onto plates and sprinkle the rocket, pine nuts and roughly grated parmesan on top.

Enjoy it! ☺

Follow Lena:
Blog: http://meinleckeresleben.com
Facebook: https://www.facebook.com/mavieestdelicieuse/
Instagram: https://www.instagram.com/mein_leckeres_leben/