A sports holiday in the USA - is there such a thing?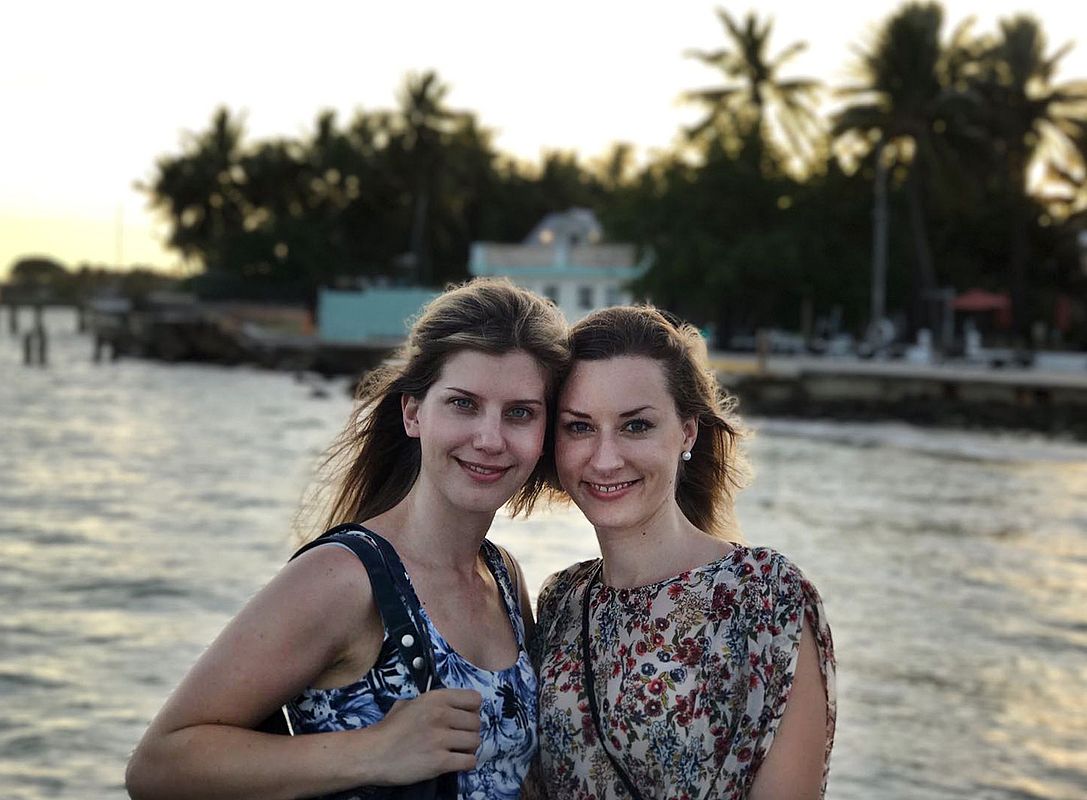 The team
Just so you can picture who we are, we'll introduce ourselves and what we do at FITAPP. Marlene is just 23 and has already completed her Masters in Leadership and Tourism, prior to which she studied a degree in Health Management in Tourism. At FITAPP, she is responsible for administration and customer satisfaction. Christina is 24 and is reaching the final stages of her degree in Nutritional Education. She is responsible for social media at FITAPP. They have both been a part of FITAPP since the outset and combine their knowledge of nutrition and sport for users to keep pace.

The journey
For our first major trip outside Europe, we decided to head for the east coast of the United States. What we actually had in mind was a beach holiday and road trip and, given that we are both sporty people, it goes without saying that activity would be a prerequisite. We knew, however, that July temperatures can soar in that area.
Our trip began in Miami, Miami Beach to be precise and this is where we spent the first three nights. From here, we drove to Key West, the southernmost point of the USA where you are only 90 miles from Havana. In our attempt to cover as much ground as possible in our two week trip, we spent only two nights in Key West. Next stop: West Palm Beach, this time for only one night. Our route then led us inland for a one-night stay in Orlando where Disney World was, of course, on the cards. We then drove back towards the ocean, to Clearwater on the Gulf of Mexico. The beautiful white beaches here provided us with a couple of wonderful beach days. But no trip to the States is complete without a little history, so we also spent one night in St. Augustin, the oldest town in the USA. Our journey came to an end in Atlanta, in the state of Georgia.

The Weather
July in Florida is the low season for tourism, with warm temperatures and high humidity levels. For those not used to these conditions, we found it took some getting used to. Even when walking, you become tired more quickly. You feel like you've been super active after only a short time. We soon realised that running during the day wasn't going to work for us, because the sun was just too strong. Our travel plans made it difficult to leap into running action early in the mornings or late in the evenings. Factor 50 and a sun hat are essential items of any traveller's luggage, especially if you have fair skin. Tops that cover your shoulders also make it easier to avoid sunburn but most importantly, apply sunscreen at regular intervals throughout the day! Almost every day we experienced a short, heavy bout of rain. During these downpours it is better to find shelter, unless you want a good soaking!

Sport
As already mentioned, the weather meant that going for a run during the day wasn't possible for us and our travel plans ruled out morning and evening runs. Whilst we already regret not running along the beaches, we did cover a good number of kilometres on foot. Be it in Miami, Disney World, St. Augustin or in Atlanta, we are faithful FITAPP employees and tracked everything we did. We're delighted to report that it works swimmingly in the States!
Almost all of our hotels and B&Bs had a fitness studio so we always found some time to make the most of these. The gyms were fully equipped with state of the art machinery. From treadmills and cross trainers to all kinds of strength trainers and everything in between. Sometimes we even had a sea view! Naturally, swimming was always an option, either in the sea or the ubiquitous pools which almost every hotel offered. We were on holiday, and didn't want to overdo it, but we had ample opportunities which we made use of whenever the fancy took us.
You often hear that Americans have an unhealthy lifestyle and that they don't do much sport, but what we saw on our travels doesn't bear this out. Just like in Europe, you see sporty and less fit people. We saw plenty of locals running and playing sports of all kinds along the east coast (despite the heat). Even in Atlanta, people were participating in a whole host of sports in all the different parks – volleyball, football and baseball – almost all sports in fact. Larger buildings with many inhabitants offered a wide variety of courses, such as yoga. It goes without saying that we also saw the opposite – unhealthy lifestyles and inactive people.

Eating
We had been a little worried about the food in the US. Like everyone, we had heard that there's only fast food in the States and sure enough, there are numerous ubiquitous chains like McDonald's, Burger King, Taco Bell, Wendy's or iHop – more than at home. In these joints, the main food available is burgers, chips and pancakes. But, if you look a little further, you can also find plenty of good, healthy, affordable restaurants serving fish, salads and organic offerings on their varied menus. Something we struggled to get used to was breakfast. The Americans love eggs and bacon; bread is rarely unsweetened and even the coffee takes a bit of getting used to. Fortunately fresh, healthy fruit was an alternative in plentiful supply.

We hope our article has given you a taste for a trip to the States. It is a wonderful, vast country whose variety draws you in. Just don't forget, a little sport whilst on holiday can only be a good thing and it helps you to work up an appetite for dinner!

Keep tracking with FITAPP